When transacting in a blockchain, a small amount of that blockchain's native coin / token is required to be paid as transfer fee (Also known as "Transaction fee").
In real-world terms, the transfer fee is analogous to the fuel that executes the type of transaction you're performing.
These transaction fees are paid to the miners of the blockchain. They are responsible for validating your transaction and executing it on the network.
❓ These transaction fees are paid to the miners of the blockchain. Enjin does not charge additional fees or take any part of these transaction fees.
Transaction fees on different on every blockchain and are constantly fluctuating and changing.
When you want to transact (for example, buy an NFT or sending ENJ to another wallet), you must specify the maximum fee you are willing to pay for the transaction.
You can choose any amount of transaction fee. The more fee you choose, the more you pay and the faster your transaction is approved.
Please keep in mind that if you send a transaction with too little transfer fee, it may take a while for the transaction to be mined and may even be dropped if the network is too congested.
To minimize transaction fees and ensure successful transactions, we recommend checking the table below to determine an appropriate transaction fee to use: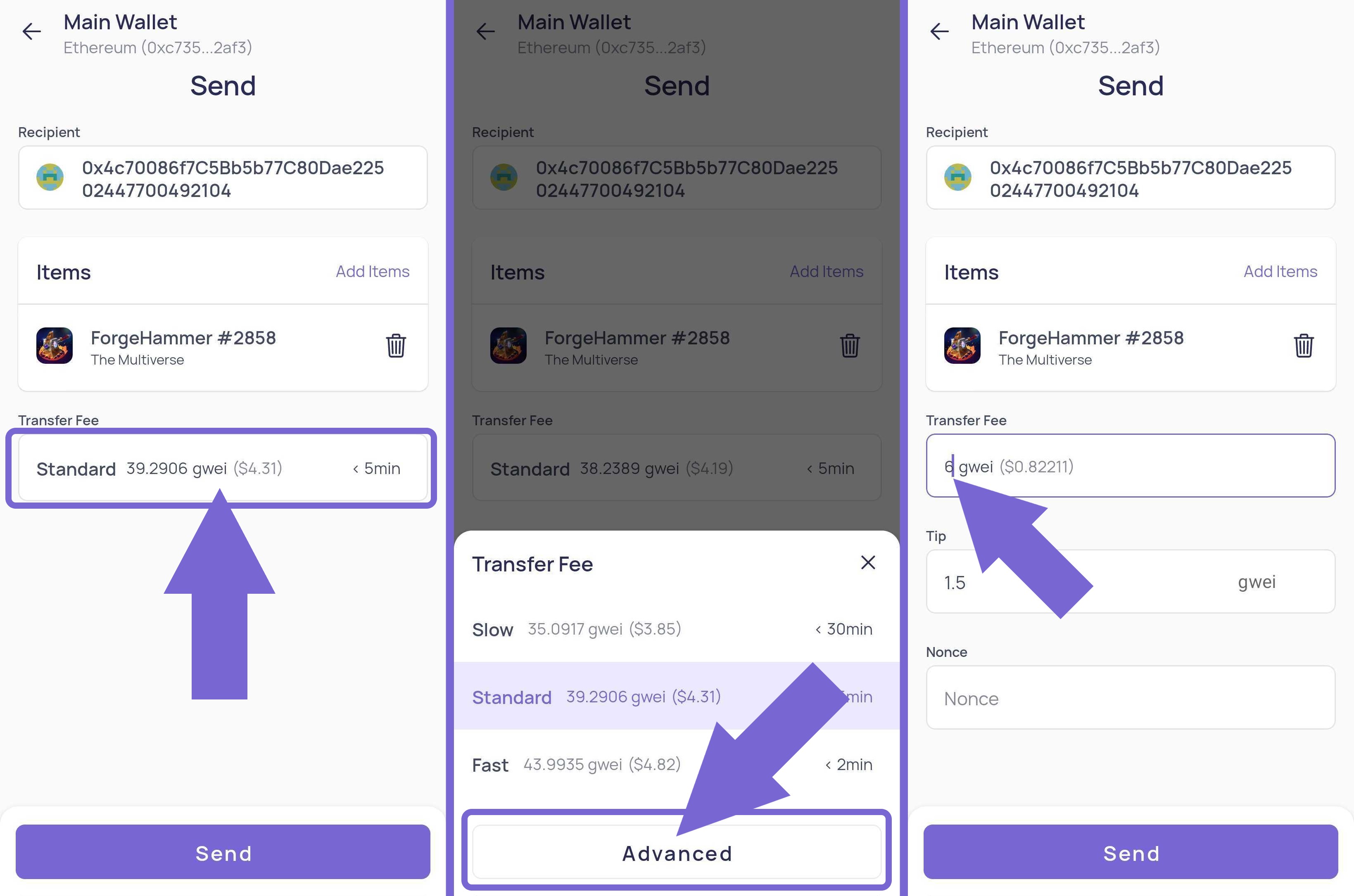 When you are about to send a transaction, tap the Standard button below the Transfer Fee label, then either select one of the suggested amounts or tap on Advanced to manually set the amount.