By navigating the "NFT" section on your Enjin Wallet app, you can view and interact with any blockchain asset you've collected on your wallet.
Once in the NFT section, select the wallet whose NFTs you want to view.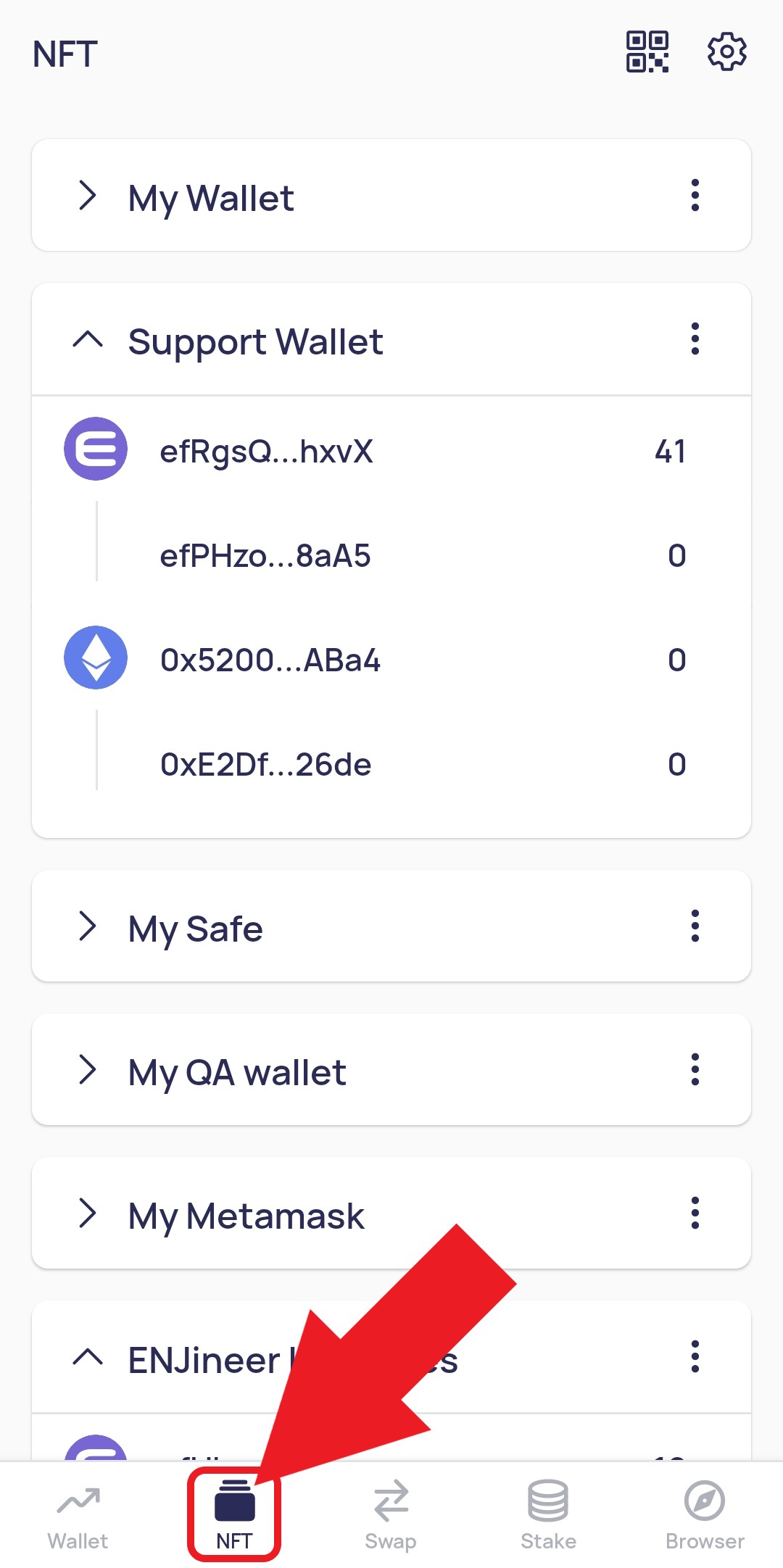 ❓ Note: Make sure to select the corresponding blockchain. Wallet addresses on different blockchains has different NFTs
You can choose the different tabs at the top menu to view different screens.
The "Activity" tab for instance shows all NFT actions you've made.
In the "Collections" tab, tap a collection to view it's tokens.
Then, tap on a token to view it.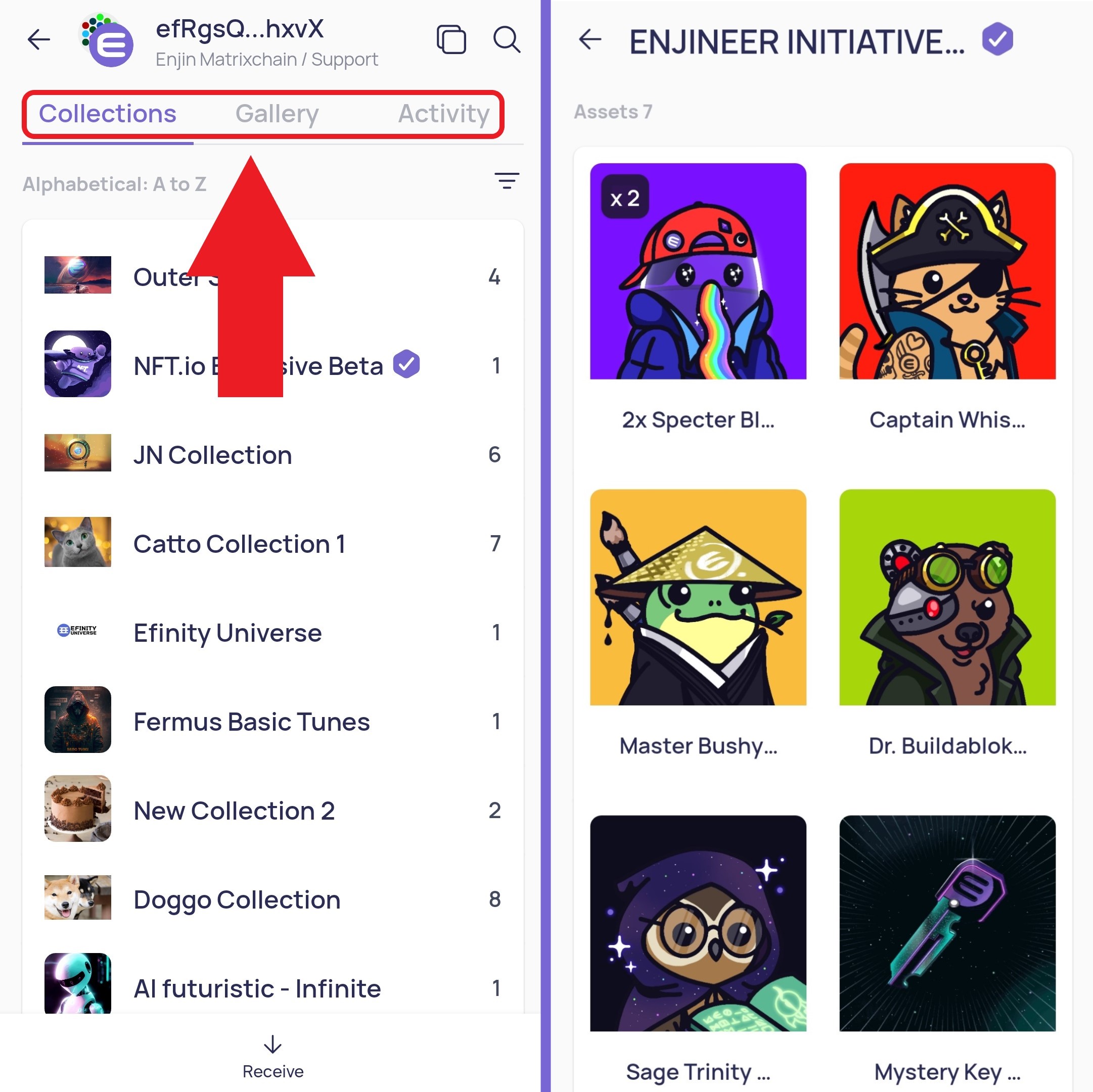 When viewing a token, you can choose to Send the token to another wallet address, Sell the token on the marketplace, Share, or Melt / Burn the token.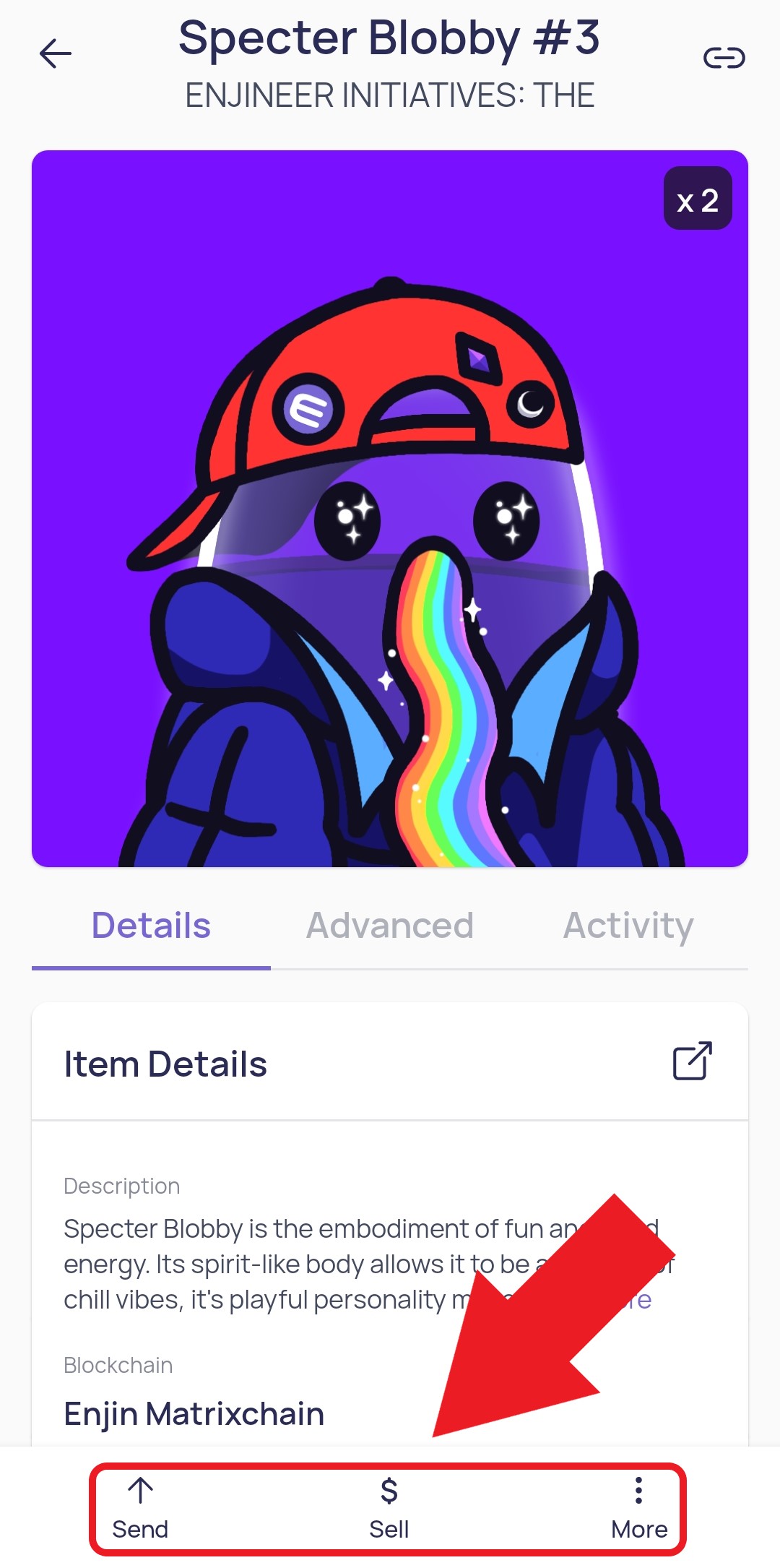 ---
To view your NFTs from other networks, navigate to your NFT page.
If you have other networks added and assets in those networks, you will be able to choose the address and with the assets in the network you want.