The Enjin Wallet Portfolio is diverse, simple, and straightforward, allowing you to see all of your respective tokens from your wallets at a glance.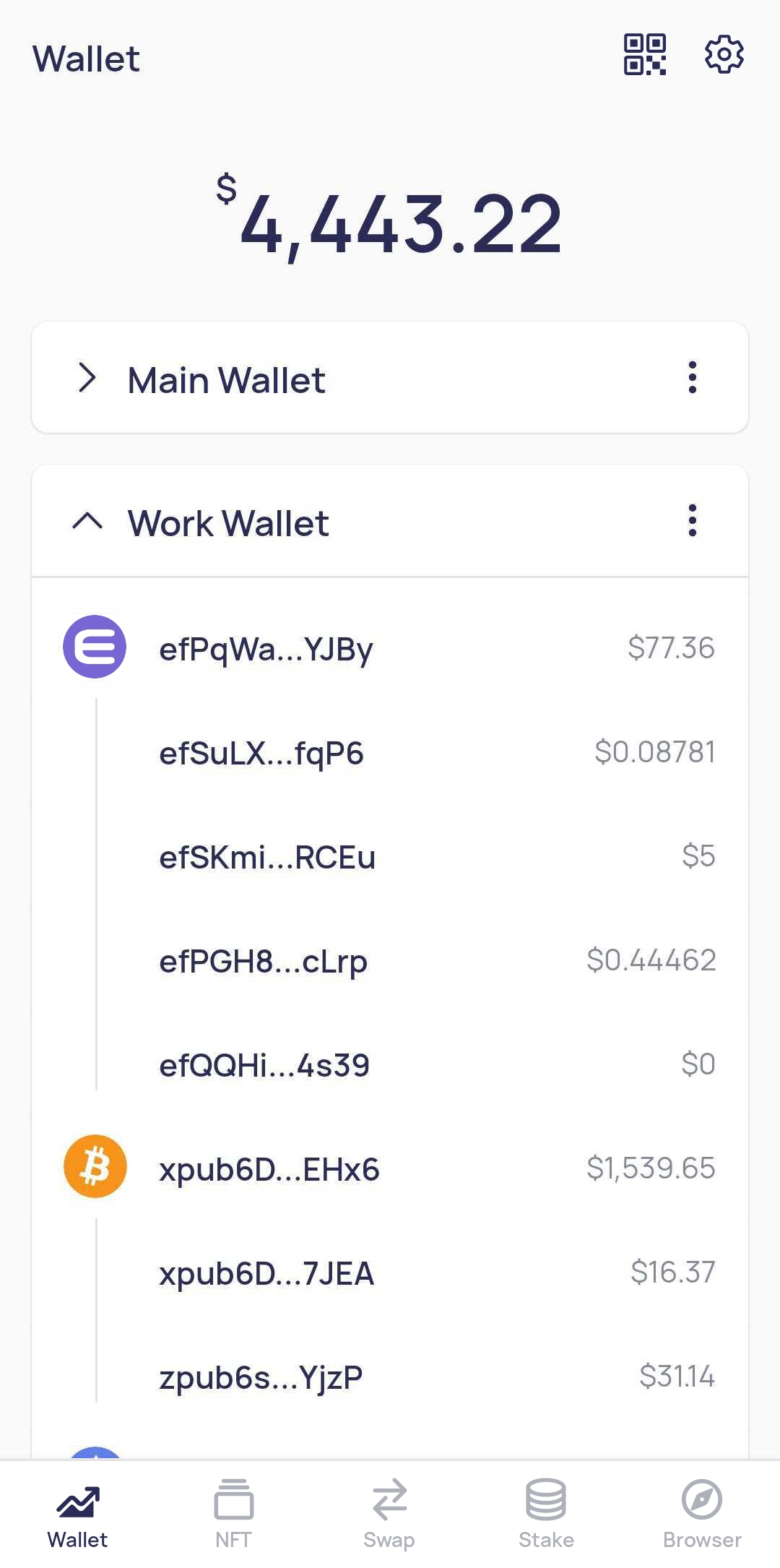 By tapping on an address, you will see your total balance for that address, the latest incoming and outgoing transactions, send & receive options, and swap.
Tapping on any individual token will display the token's price (24h%), and the Market Cap.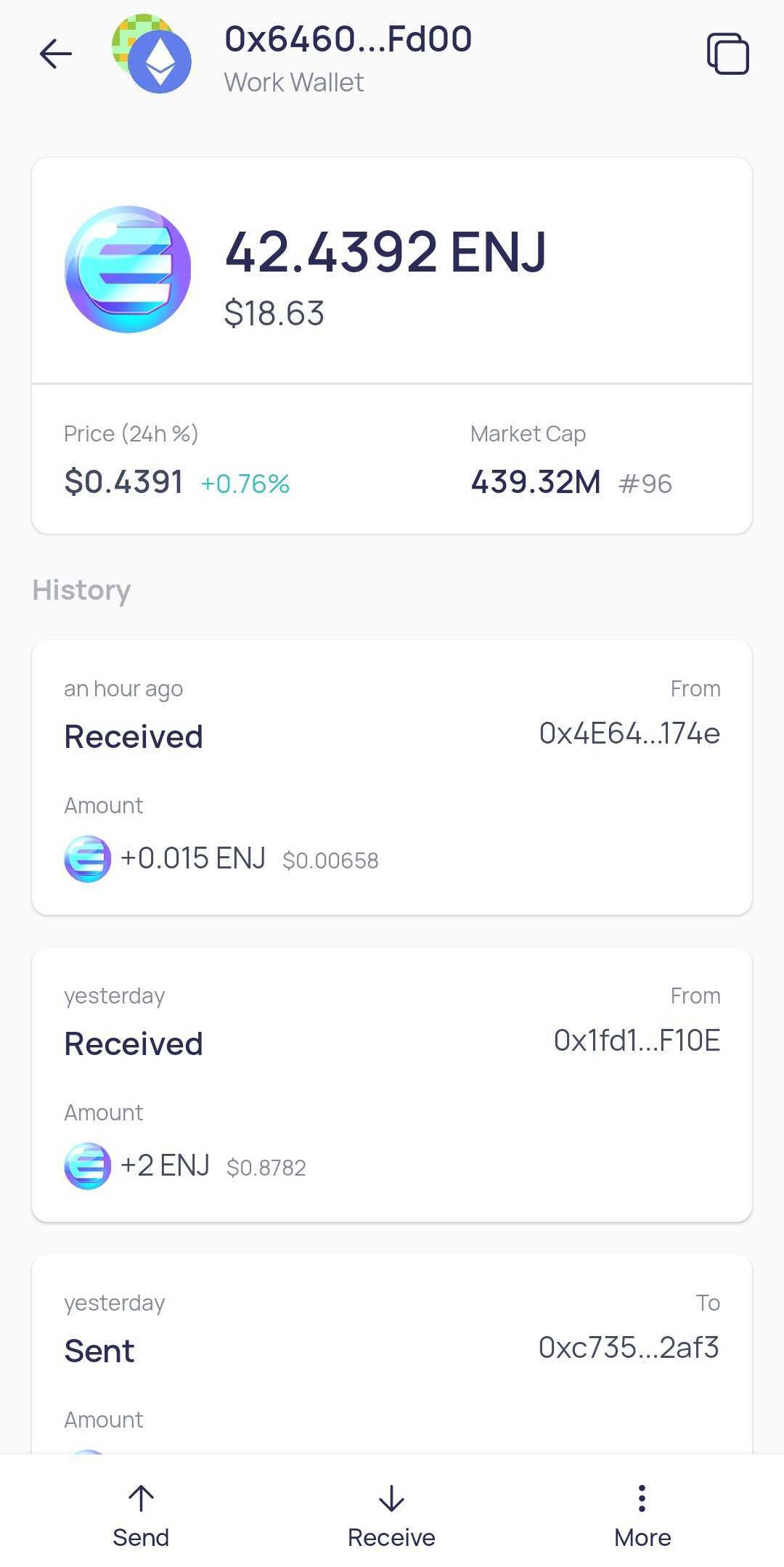 If you notice a mistake or a token's data is not displaying, please contact to Enjin Support here.