"Burning" an asset in Enjin Blockchain is a way to destroy an asset.
When an Enjin Blockchain asset is burned, the deposit fee is returned to the asset creator.
Burning an asset allows destroying spam tokens, as well as some interesting gameplay opportunities, for example, burn a health potion to consume it in-game.
⚠️ Please note: Burning assets is different than Melting assets. Burning destroys Multi-Token asset on Enjin Blockchain, while Melting destroys ERC-1155 asset on Ethereum / JumpNet blockchains and retrieves the imbued Enjin Coin (ENJ) from within it. To read more about melting assets, check out this article: Melting Assets
To burn an asset, go to your wallet's NFT section and select the Enjin Blockchain item you want to burn.
On the asset details page, tap More to reveal the Burn option. Tap this option.
Choose your transaction fee, then confirm by pressing the Burn button. Enter your password or fingerprint to destroy the item.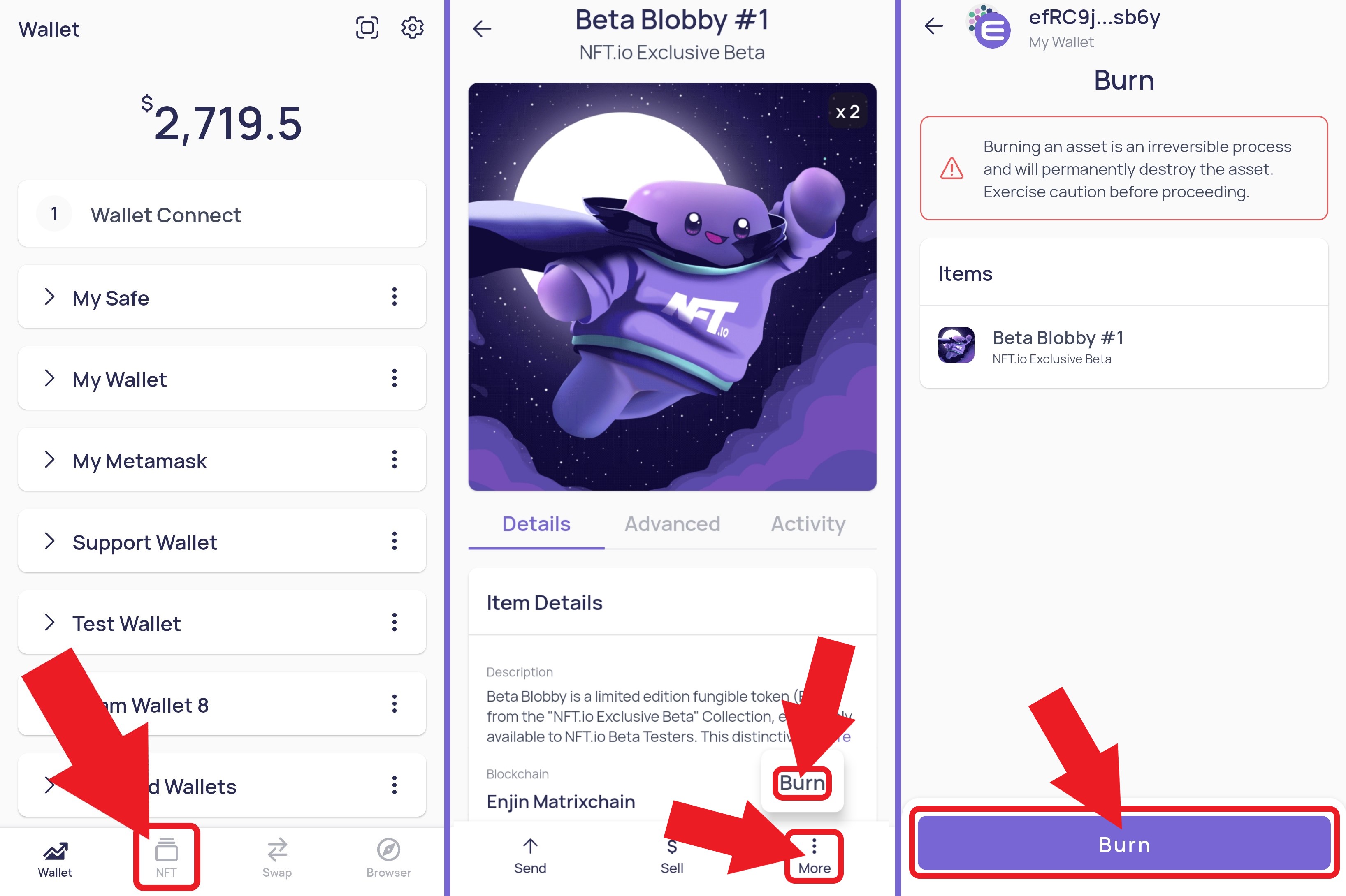 Reminder: Burning an item destroys it forever.