Learn how to mint your first blockchain asset via the Enjin Platform.
Note: Before minting, you'll need to "create" your asset.
Once you've have created an asset with viewable metadata, you can then mint (i.e., "distribute") it.
Select the project you wish to work in and the asset you want to mint.


‍
Click the "Mint Asset" button.
You'll first need to link your project to your Enjin Wallet in order to mint.
On the mint page, you will see various information fields, including the asset name, ID, circulating supply, maximum supply, ENJ reserve, and supply type.
Under the "Mint Details" section, enter the quantity of assets you wish to mint and the wallet address you want to send them to. Upon clicking the "Mint Asset" button, you will receive a brief pop-up prompting you to accept the asset creation request in your wallet.
‍
Note: You can only mint maximum 150 non-fungible tokens (NFTs) per transaction. If you wish to mint over 150 NFTs, you will receive this notice: "Multiple transactions will be created due to blockchain limitations on the number of NFTs that can be minted in a single transaction."
‍
Under the Requests section in the wallet, accept the mint request by tapping on the Mint button and sign the transaction by entering your password or biometrics.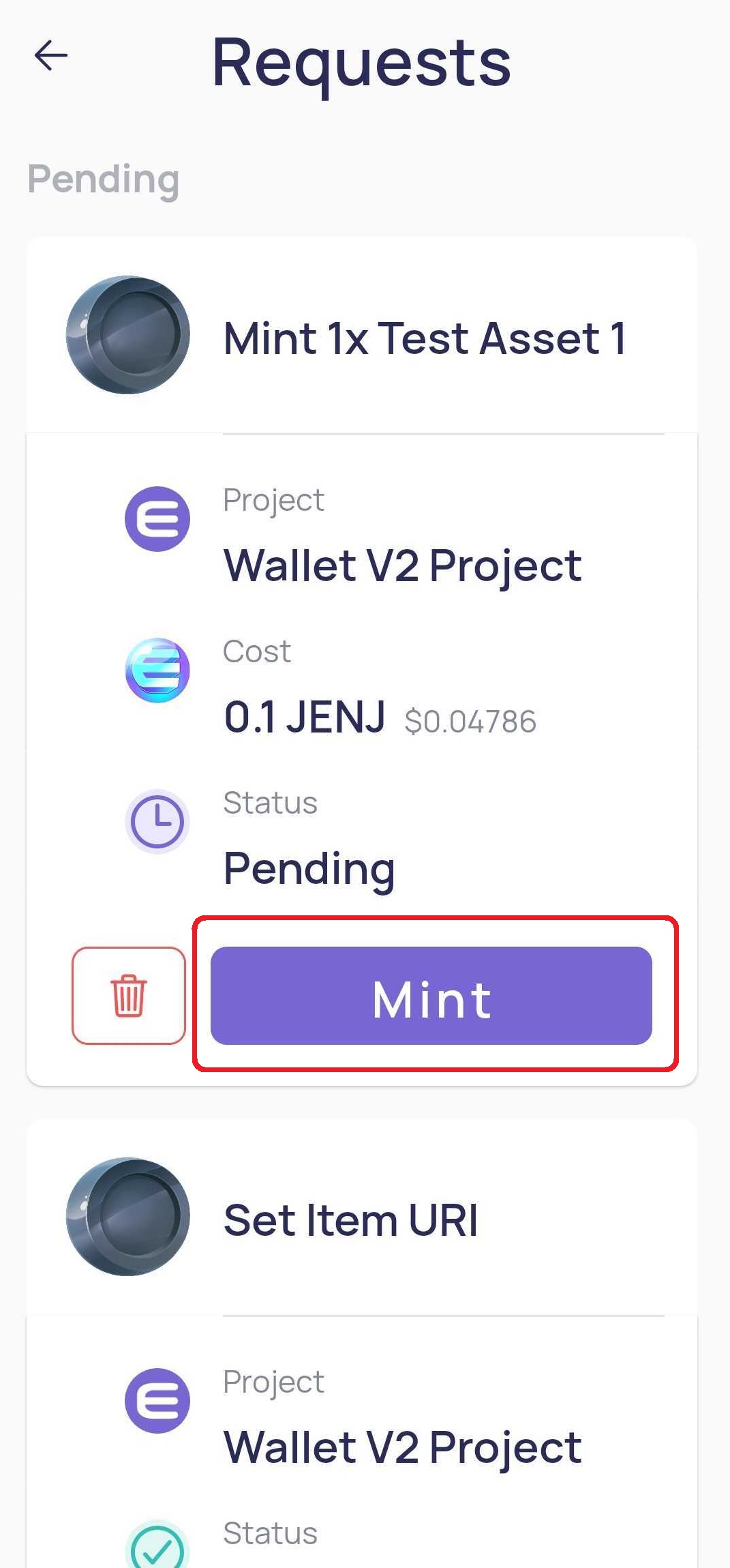 The transaction will then process on the blockchain to begin minting the asset to the specified address.
Once the transaction has completed, the asset will successfully appear in the wallet Collectibles / NFT section.
You can also search for the asset or corresponding wallet address on EnjinX.