Following the installation of the Enjin Wallet app, you will be presented with two options on the Enjin Wallet screen: Create Wallet and Import Wallet.


To get started, click the Create Wallet to get started button.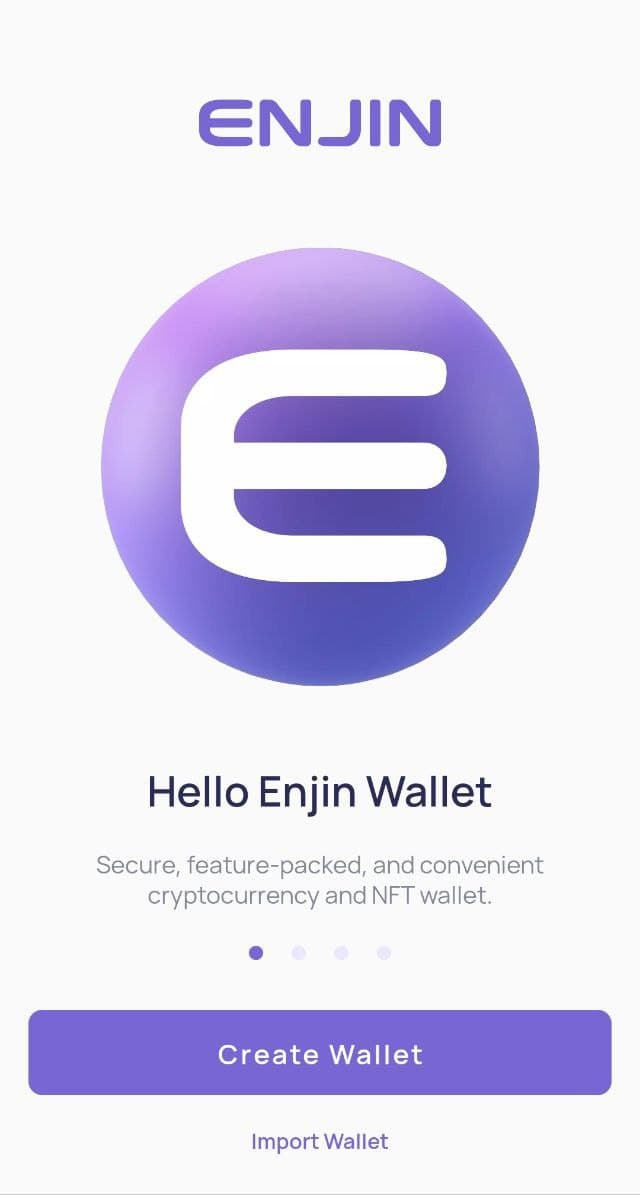 After selecting the option to create your Enjin Wallet, you will be prompted to enter and confirm a password of at least 6 characters that may include letters, special characters, and numbers.


Your password is the second most important piece of information for your wallet; without it, you would be unable to back up your wallet in the event that you will lose the most important of all — your 12-word recovery phrase — while importing the wallet into your smartphone.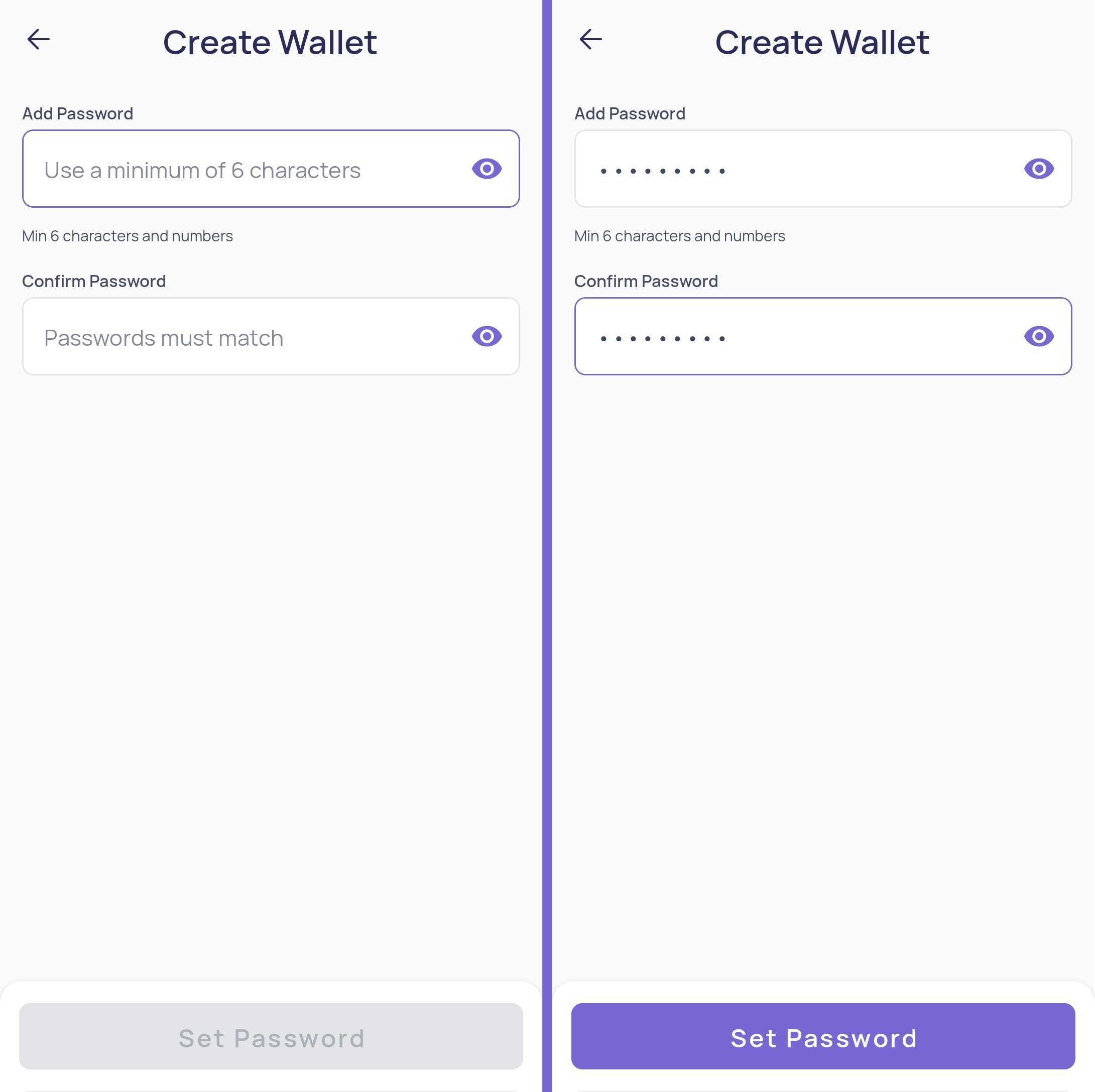 After entering and confirming your password, select the Set Password button to proceed to the next screen. This will take you to the Back up your Wallet screen.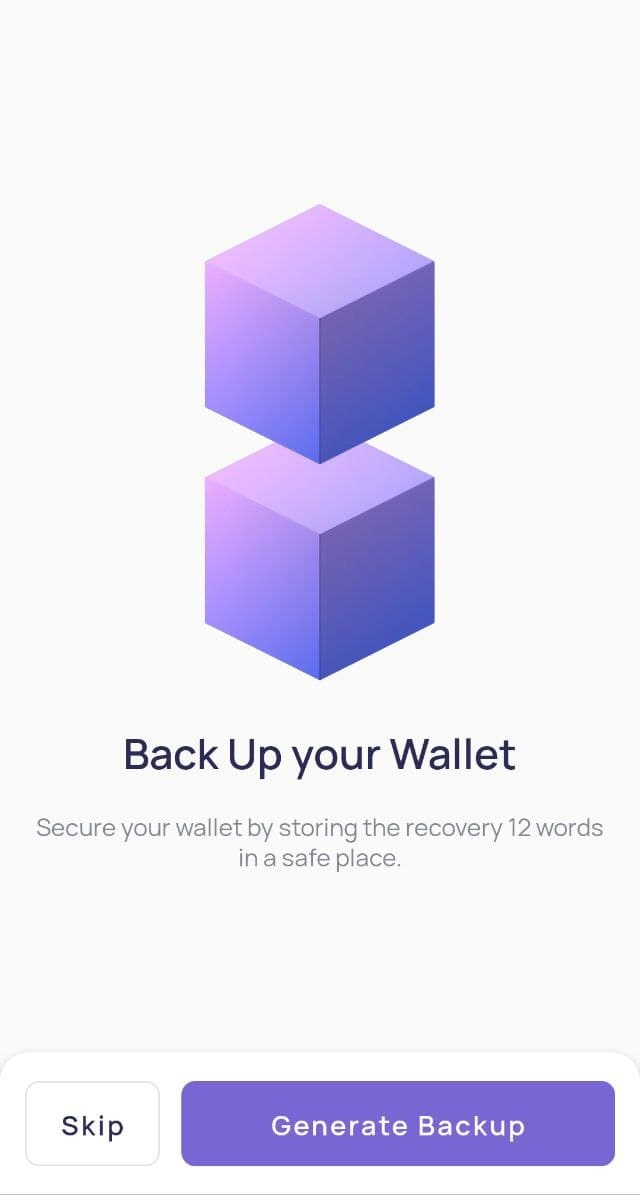 On this screen, you are given two options: Skip and Generate Backup. The first option allows you to skip the wallet backup in order to do it later; we would only recommend this option if you are an advanced blockchain wallets user who can backup your wallet before adding funds to your wallet.


Tap the Generate Backup button, which will allow you to write down your 12-word Recovery Phrase on paper in the exact same order. Do not save your backup in your phone or anywhere online, as this may jeopardize the security of your wallet.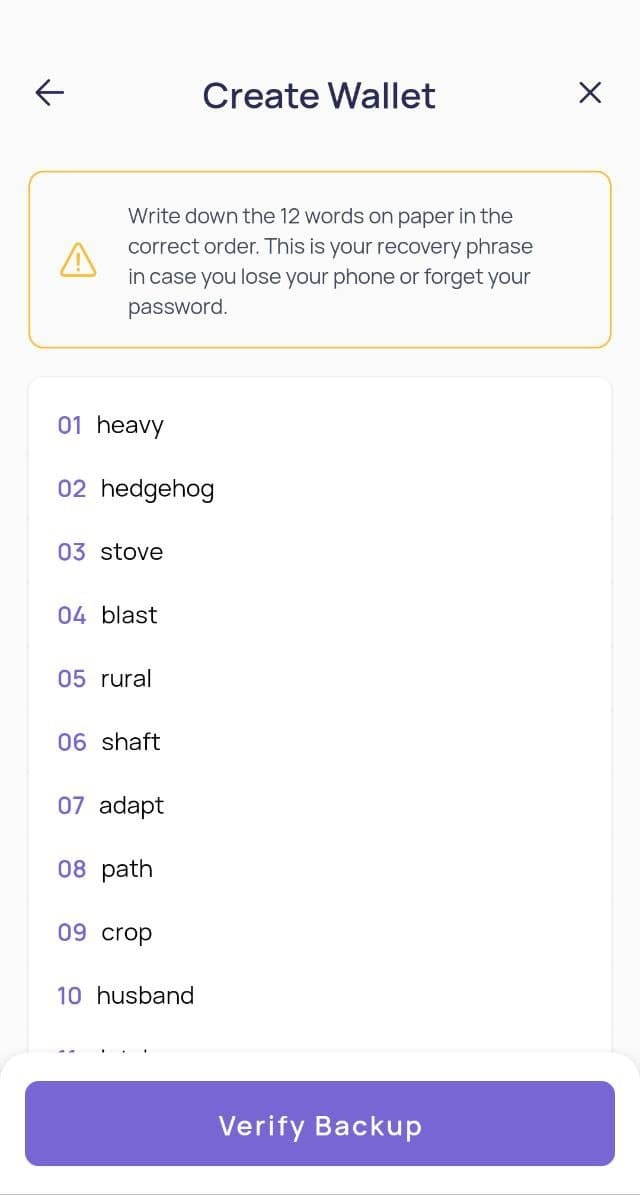 After writing down your backup phrase on paper, select the Verify Backup option, which will prompt you to enter all of the words you wrote down in their correct order.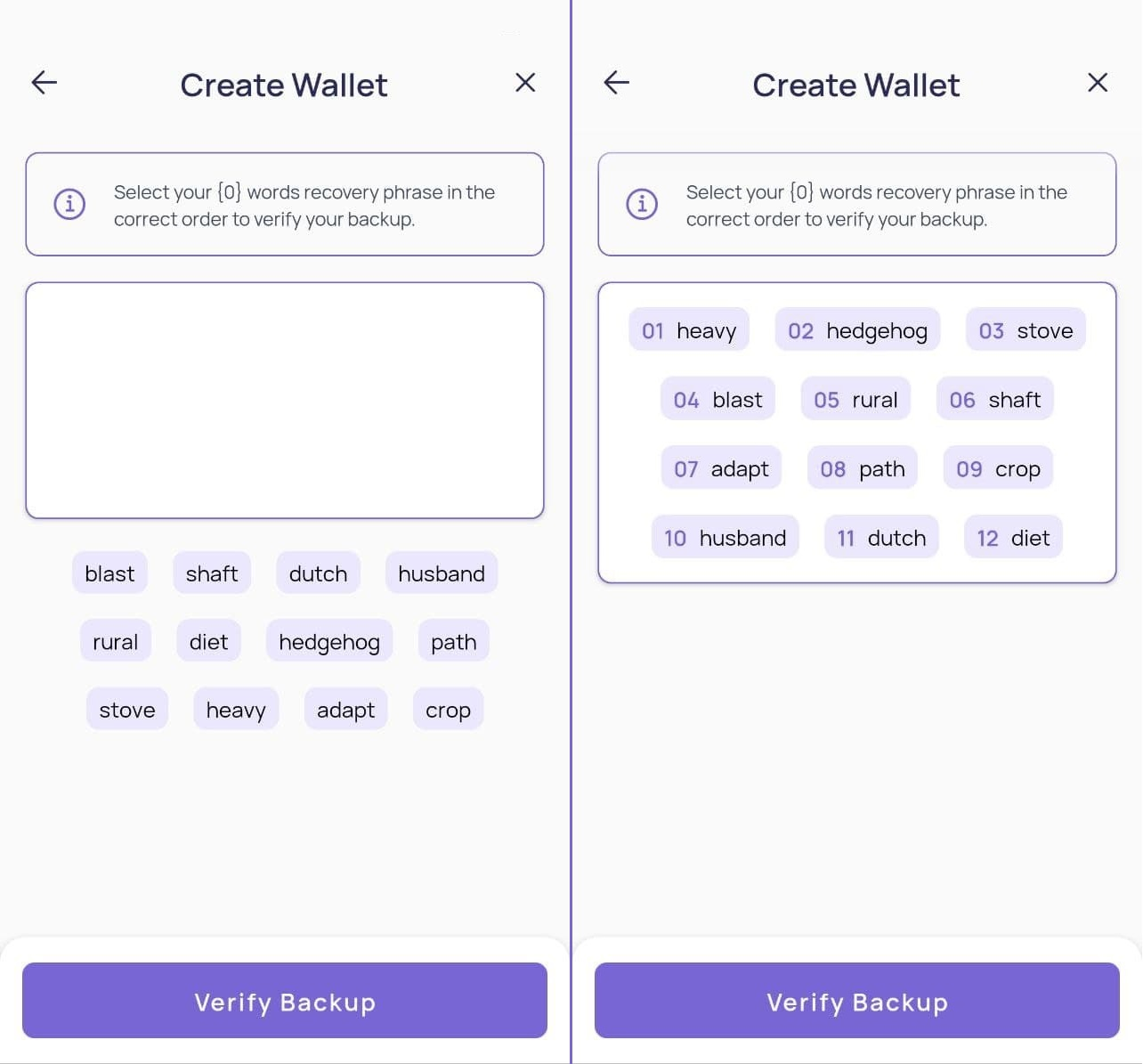 When you have finished adding all of the words from your 12-word Recovery Phrase, tap the Verify Backup button to return to your Main Wallet screen.