If you have forgotten your Enjin Wallet password, you will need your 12-word Recovery Phrase in order to set a new password.
‍
As the app requires a password to open, if you no longer recall the password you have set-up, you will need to clear the Enjin Wallet app data from your phone. You can do this by deleting the app and then reinstalling it from the Google Play Store or the iOS App Store.
‍
Note: An email address is not required to set-up a new password for your wallet. If you're looking to reset your Enjin Platform account, learn more here.
Step 1
After reinstalling, open the Enjin Wallet app and select the Import Wallet option.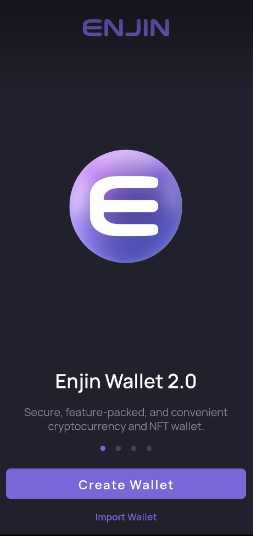 Step 2
Accept the indicated Terms & Conditions and Privacy Policy.
Step 3
Select Import Wallet and nominate a password (minimum of 6 characters and number) that you will need to confirm afterwards.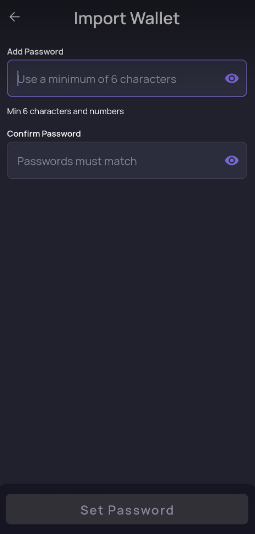 Step 4
After setting up your password, type your 12-word recover phrase correctly and in order.
Step 5
As you proceed, you will see the list of your created blockchain/s and corresponding wallet addresses supported on the Enjin Wallet app. You may add certain wallets based on derivation path or remove other blockchain wallets on the list as you see fit.
Step 6
Scan your security fingerprint or enter your Enjin Wallet password you've recently nominated and hit the Verify Import button.
Note: If you have forgotten or lost both your password AND Recovery Phrase, it will not be possible to recover your Enjin Wallet.