On your Enjin Wallet app's Security Settings, you will be able to change your password, update your security mode, and enable/disable auto-lock feature.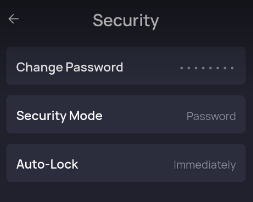 Go to ⚙️ gear icon and to access your Settings and tap on Security. From there, click on Change Password.
You will be prompted to enter your current password and choose a new password, which you will then confirm. It is important to note that you can only change your password in-app if you remember your current one. If you have already forgotten your current password, you can refer to this guide.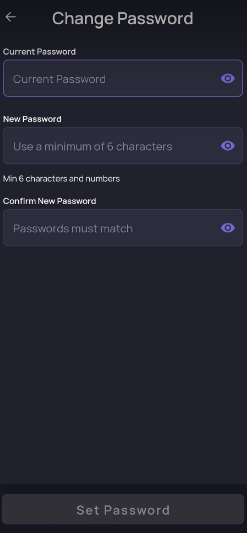 Security mode is set as password by default, but you can activate your authenticated device biometrics (fingerprint or face recognition) to unlock and validate certain actions within the app.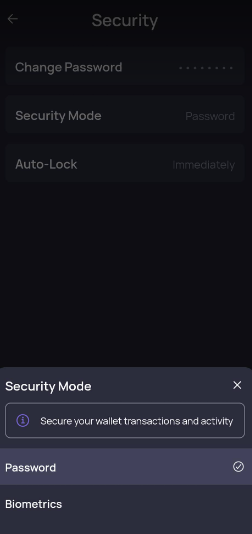 The auto-lock feature on the Enjin Wallet app is enabled by default as immediately. You can disable it or increase the time interval from 1 minute to 30 minutes.