The Contacts feature of the Enjin Wallet allows you to save any type of supported addresses as contacts in your Enjin Wallet. To find out how to add contacts to your wallet, follow this guide.
Open your Main Wallet screen and tap on the gear icon at the upper-right corner of the screen, which will bring you to the Settings section of the wallet. In the Settings page, tap the Contacts button.

Tap on the + icon to the right of your wallet name and fill out the Contact Name and Address fields for your new contact. Tap the Add Contact button at the bottom of the screen to save your contact.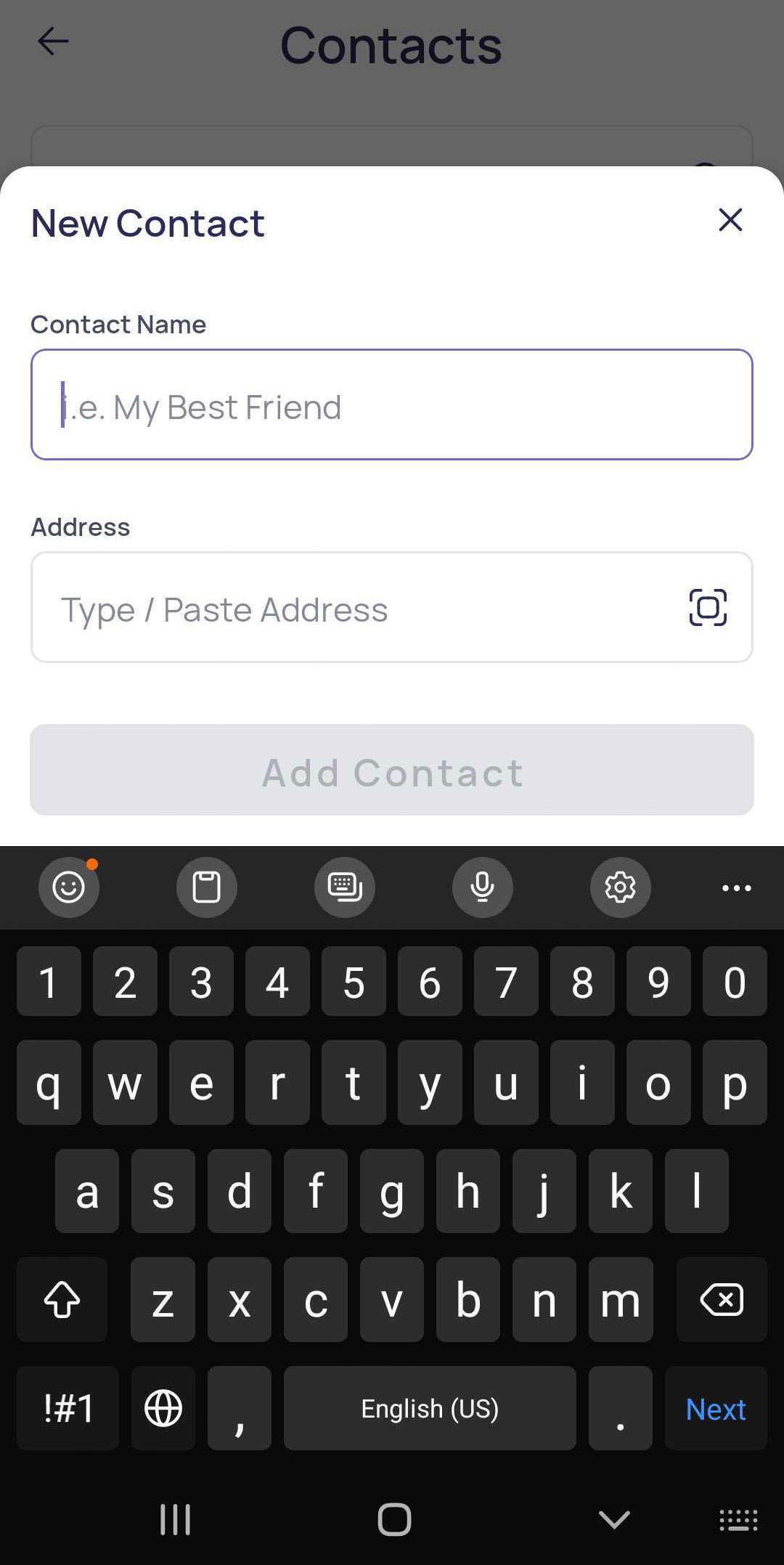 3. The wallet should return to the Contacts page, displaying the name, address and network of your new contact. You can edit or delete this information at any time by tapping on the contact.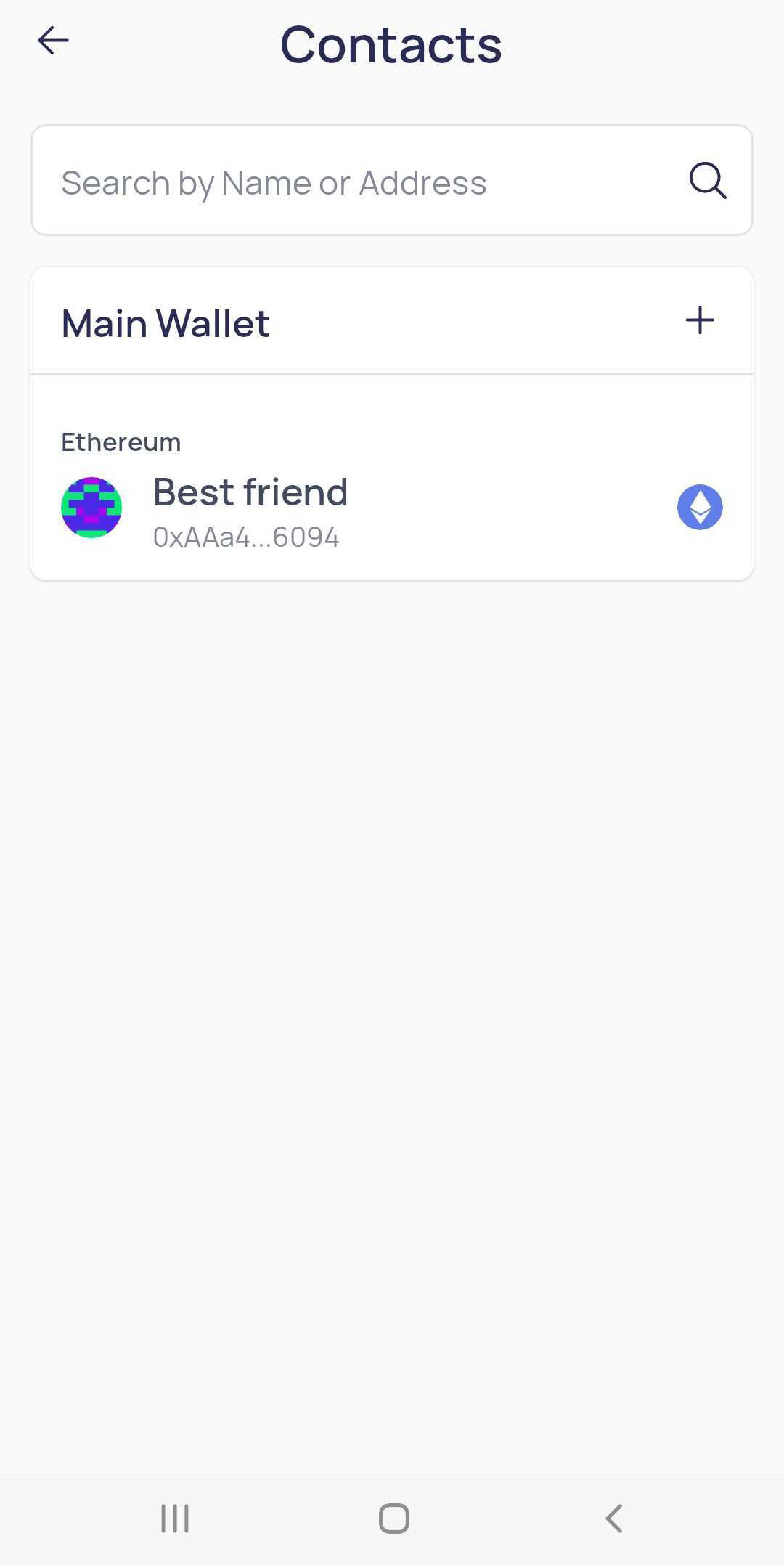 You can add contacts for Enjin Blockchain (Relaychain & Matrixchain), Ethereum (ETH), Bitcoin (BTC), Litecoin (LTC), Binance Smart Chain (BSC), Dogecoin, Polkadot (DOT), Acala (ACA), and Kusama (KSM) addresses.