Enjin Beam is a QR-powered blockchain asset distribution service.
❓ This article is about claiming a Enjin Beam.
To create one, use either NFT.io or Enjin Platform
What is Enjin Beam?
The Enjin Beam is a QR code system that let users distribute and claim NFTs via QR code.
With Enjin wallet, users can claim Beams from the Ethereum Mainnet, JumpNet, and Enjin Blockchain networks.
How to claim Beams using Enjin Wallet
The beauty of Enjin Beam is its simplicity.
In order to claim Enjin Beams, simply use the QR scanner on Enjin Wallet.
1. Launch and log in to Enjin Wallet then go to the Wallet tab.
2. In the Wallet tab, click on the QR scanner icon.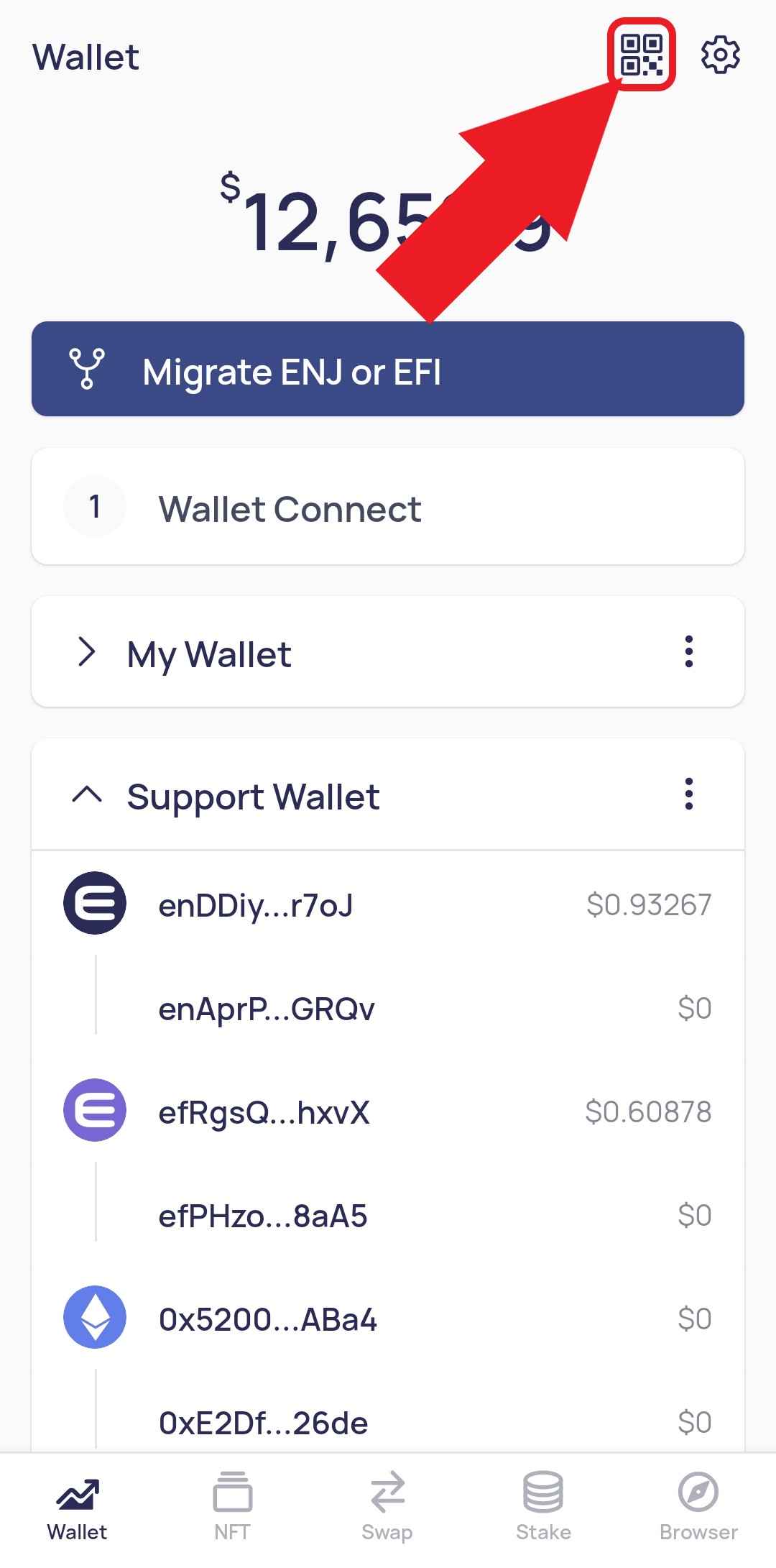 3. Point your phone camera to the QR you would like to scan.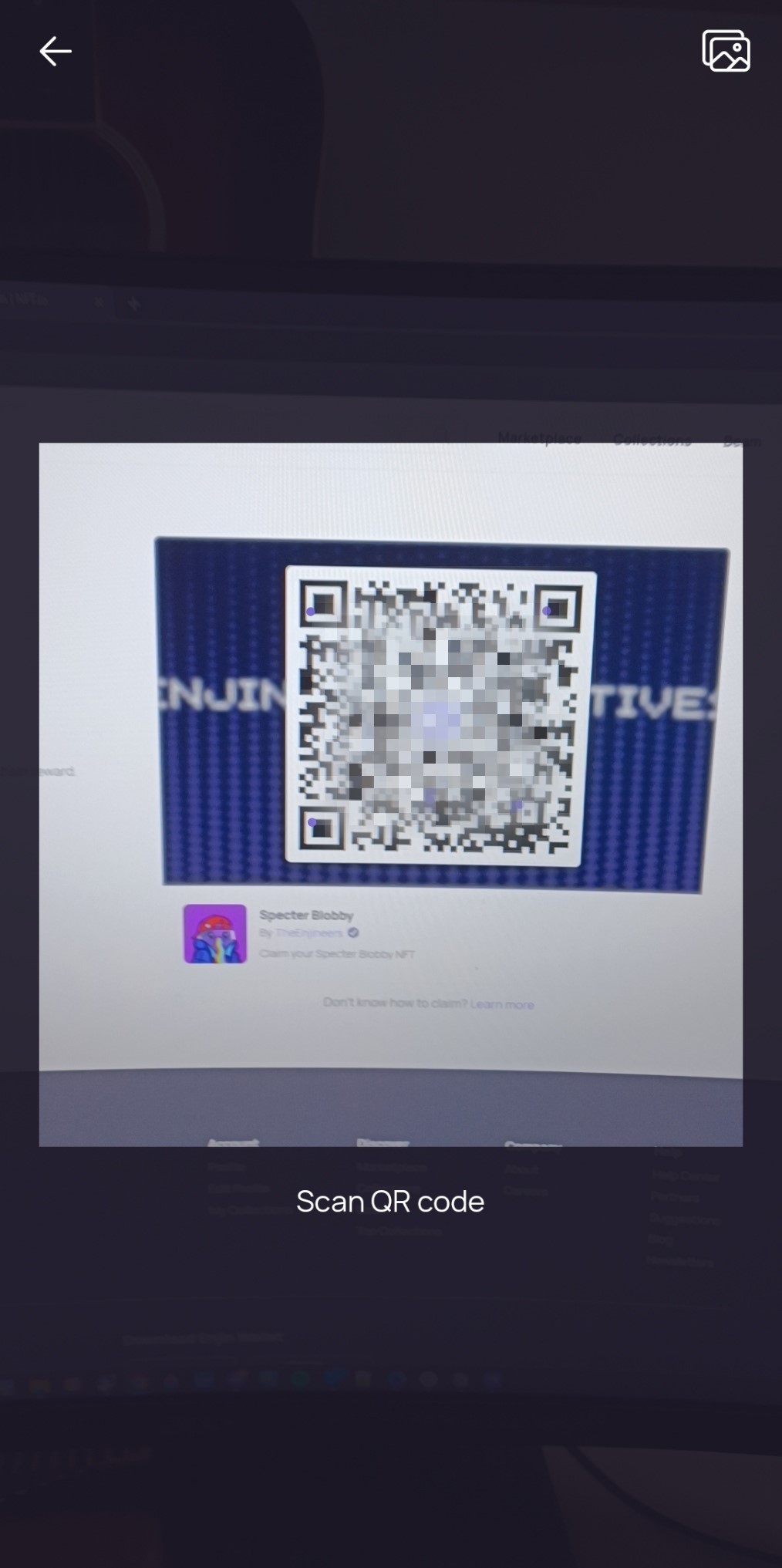 4. The wallet will display a list of addresses where you can claim the asset with. Choose your preferred address.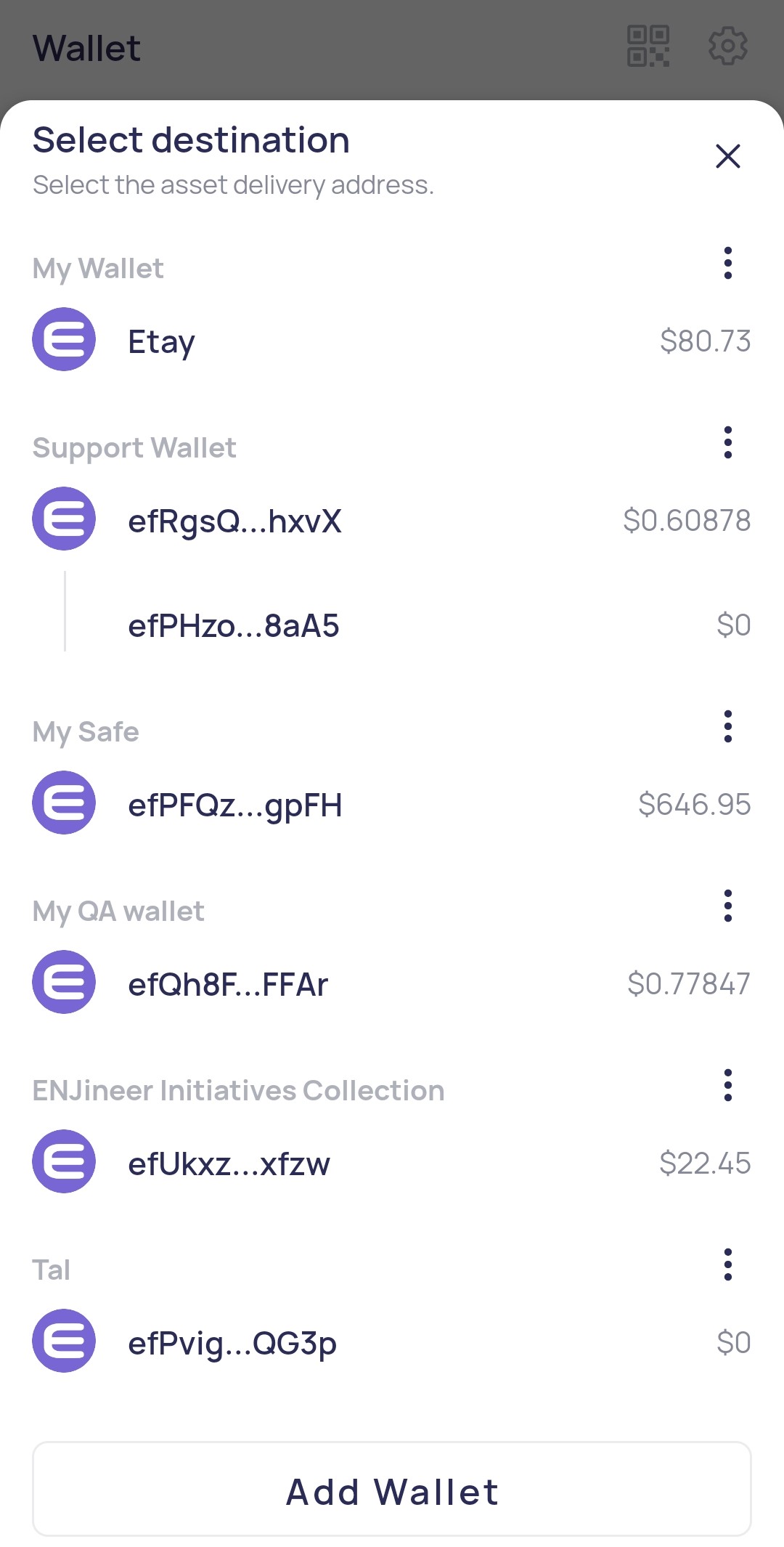 5. Tap on "Claim" button, then sign with your password or biometrics.
The asset will arrive shortly after.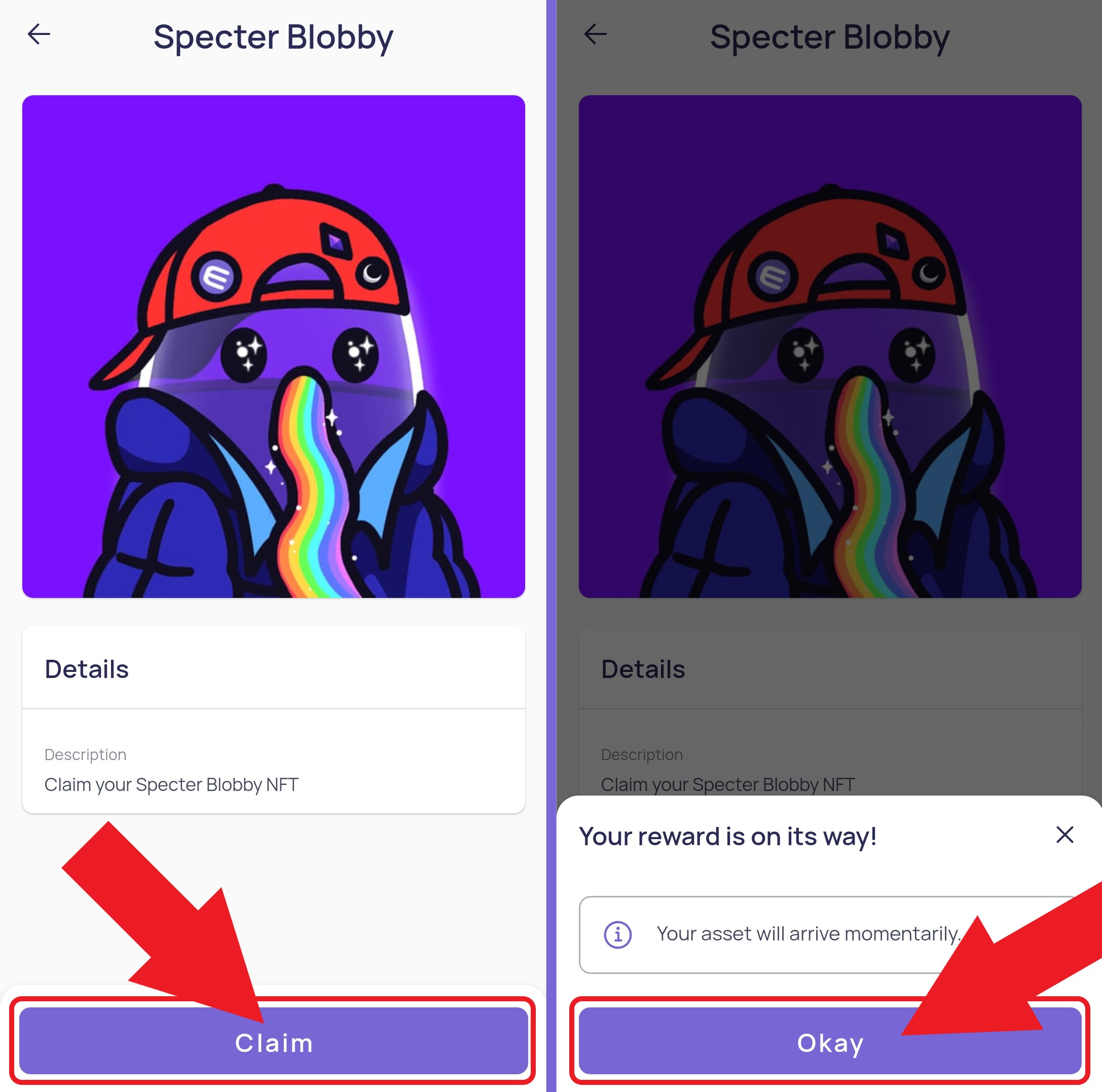 6. To view the asset, check the "NFT" tab
If you're unsure how to view your NFTs, please check this guide: Exploring Your NFTs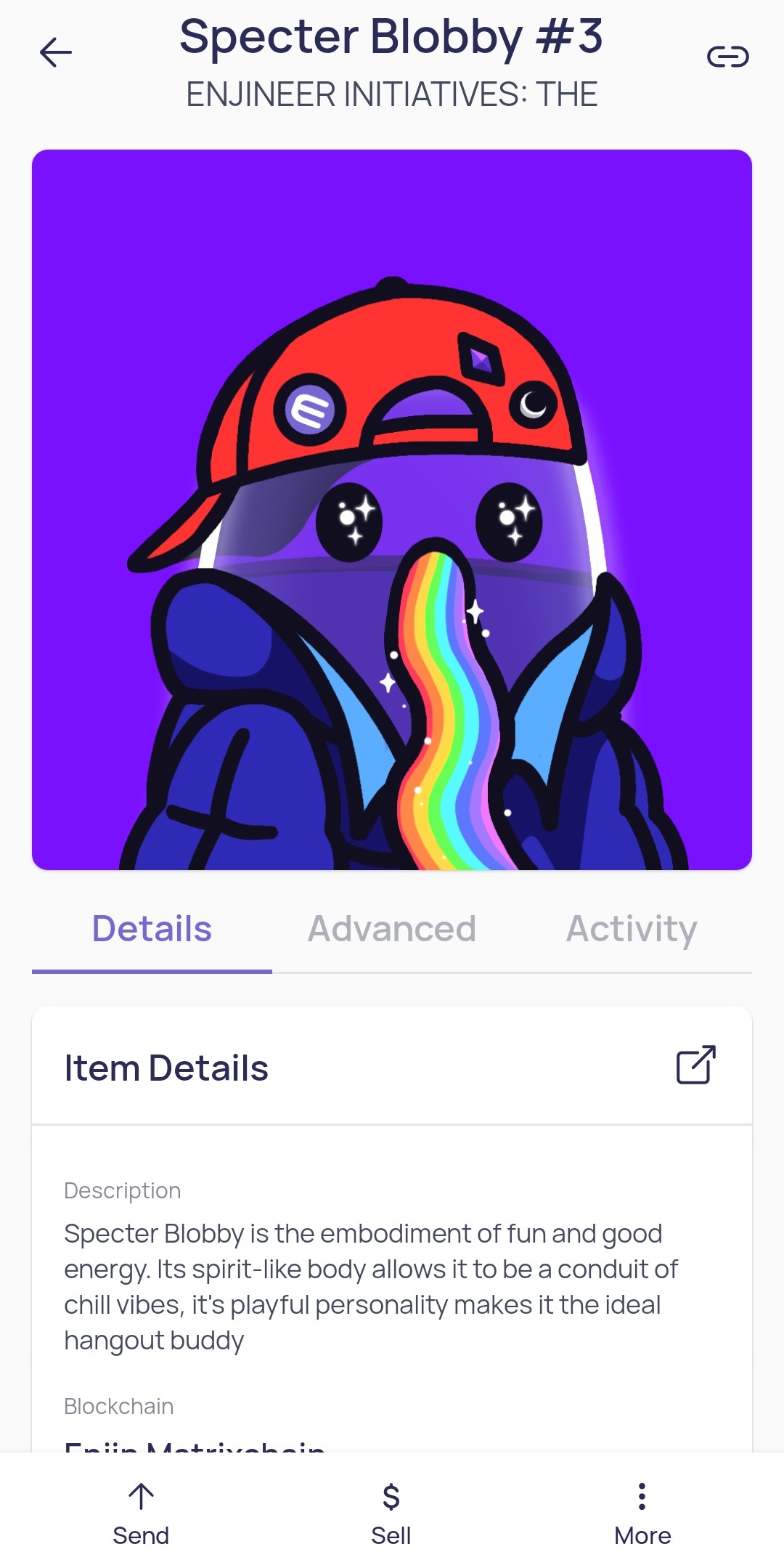 7. Congratulations! You have just claimed an asset via Enjin Beam.