The DApp browser allows you to interact with any DApp or DeFi swap on Android devices, without leaving the safety of your wallet. With direct web3 and WalletConnect connection options, you can connect to your favorite DApps.


Accessing the DApp browser
1. Tap the Browser button at the bottom-right of the screen to open the Enjin wallet DApps browser.
2. You will be directed to the DApp browser, where you can search for any website you want or select from the existing lists of Marketplaces, Collectables, DeFi, and Exchanges.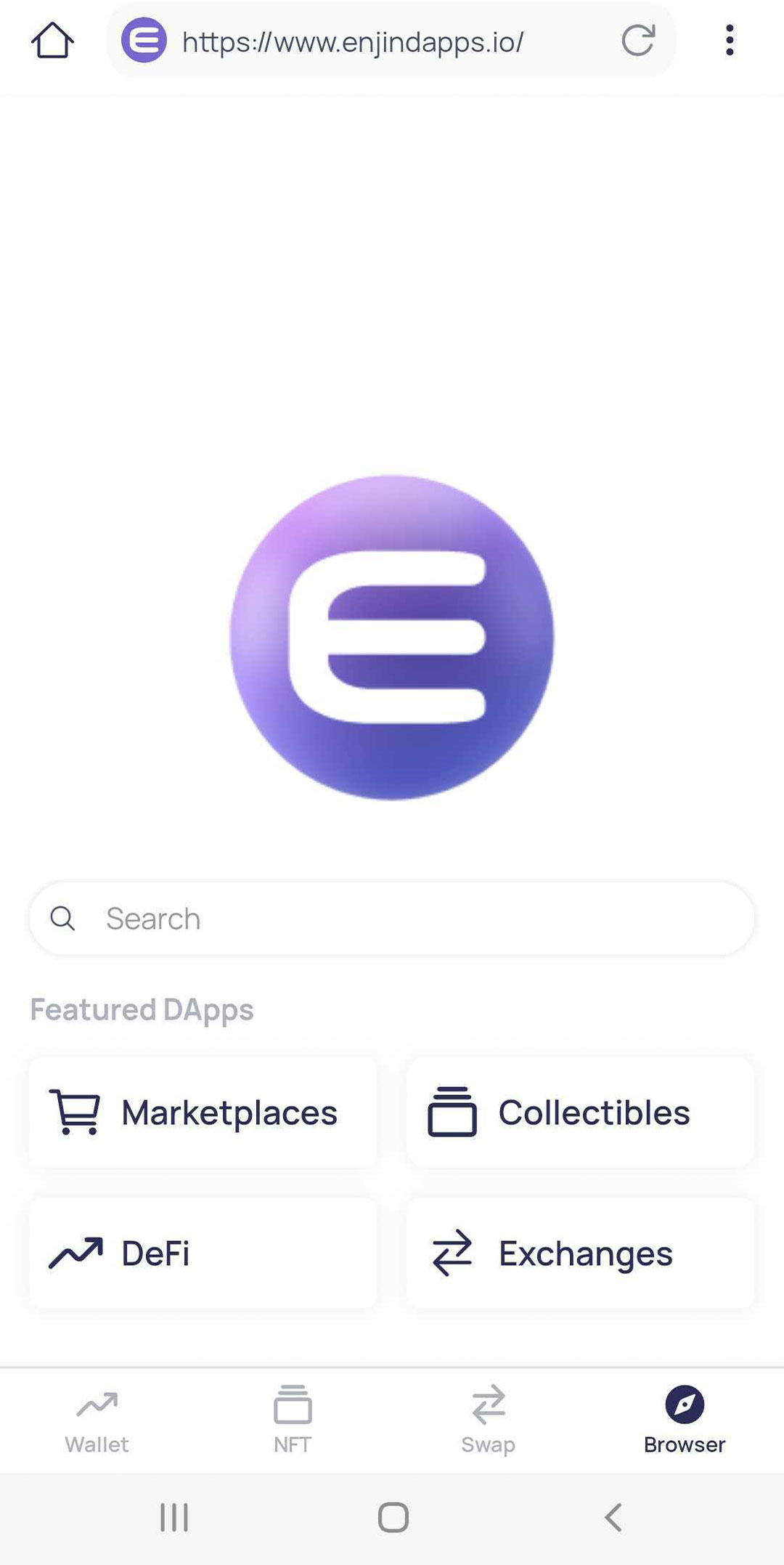 Using DApps with Web3 and WalletConnect connection options
For this guide, we will be using PancakeSwap. The following steps will work for any DApp that supports Web3 and WalletConnect support.


To access the DApp browser, follow the steps outlined above.
Access PancakeSwap via the DeFi list.
Upon entering the PancakeSwap website, a pop-up will appear, requesting that you connect your wallet to the website.
Once you tap the Approve button, you will be able to use your wallet on the PancakeSwap website seamlessly.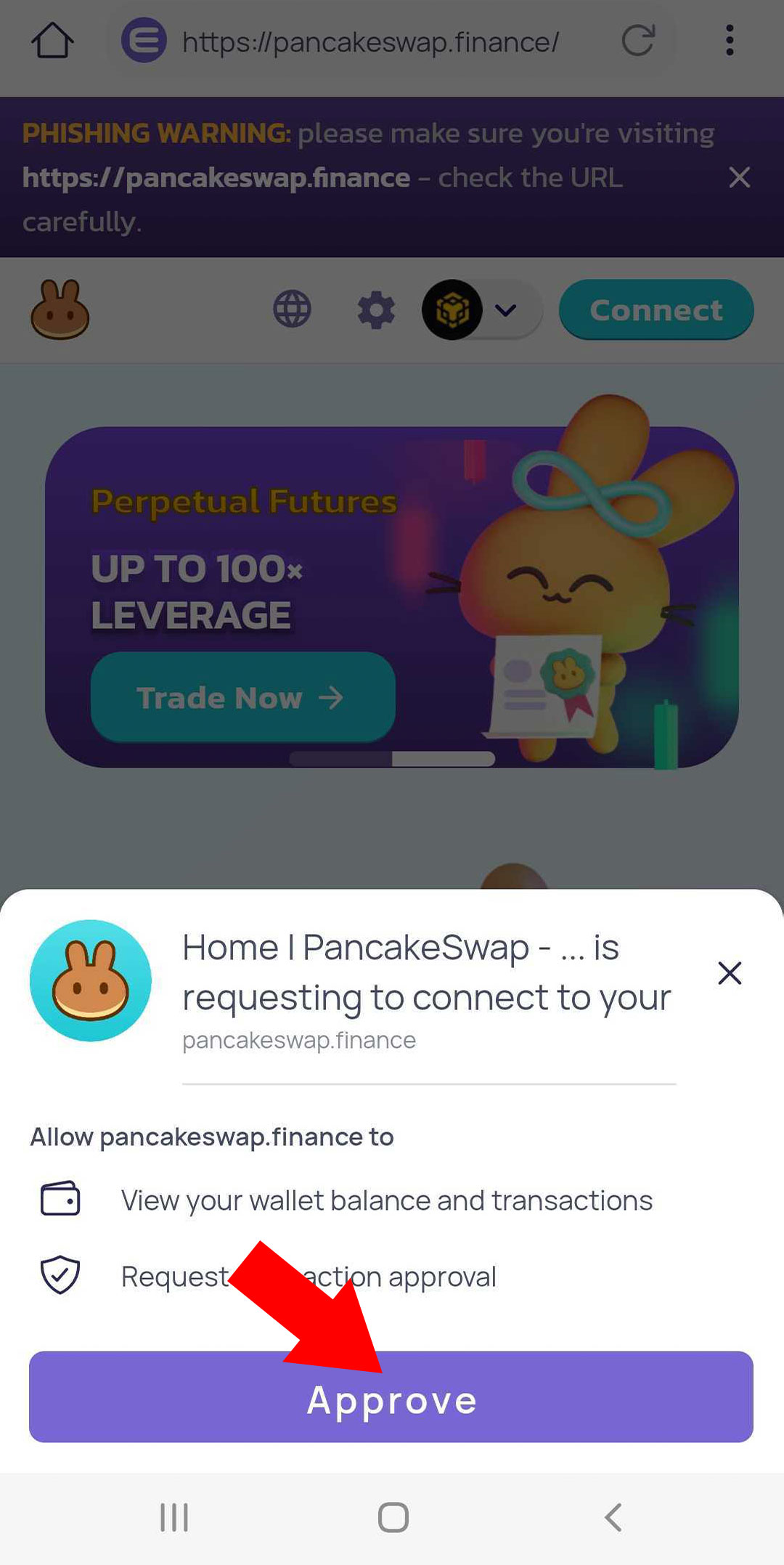 How to change networks in the DApp browser
Depending on the DApp, you will need to use different networks.
You will be able to change the main network you use when browsing DApps.
Access the DApp browser.
Tap on the vertical ellipsis.
In the pop-up, tap on the Network: networkname button.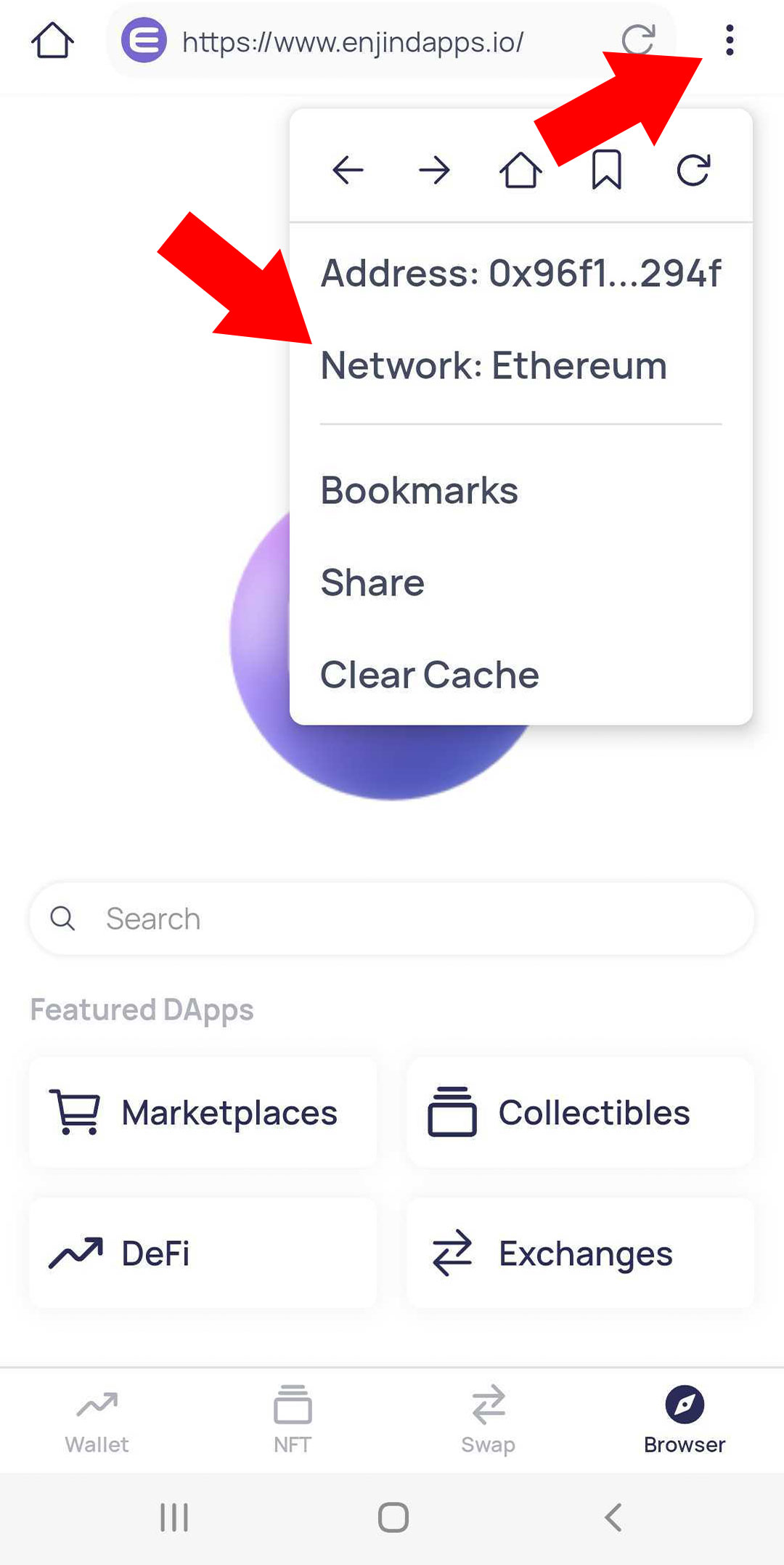 4. Choose the wallet from the network you want to browse with.