How to quickly submit a log snapshot to the Enjin support team.
The log snapshot feature allows the Enjin Support Team to identify any problems that you are having with the Enjin Wallet app.


When contacting support, you may be often asked to provide a log snapshot unique code. This code provides information on any error messages that you may have encountered while using the Enjin Wallet app.


To get and copy a log snapshot, simply go to Wallet -> ⚙️ Settings -> Submit a Log Snapshot.
If asked by the support team to Include Additional Data, please toggle as seen at the screenshot below: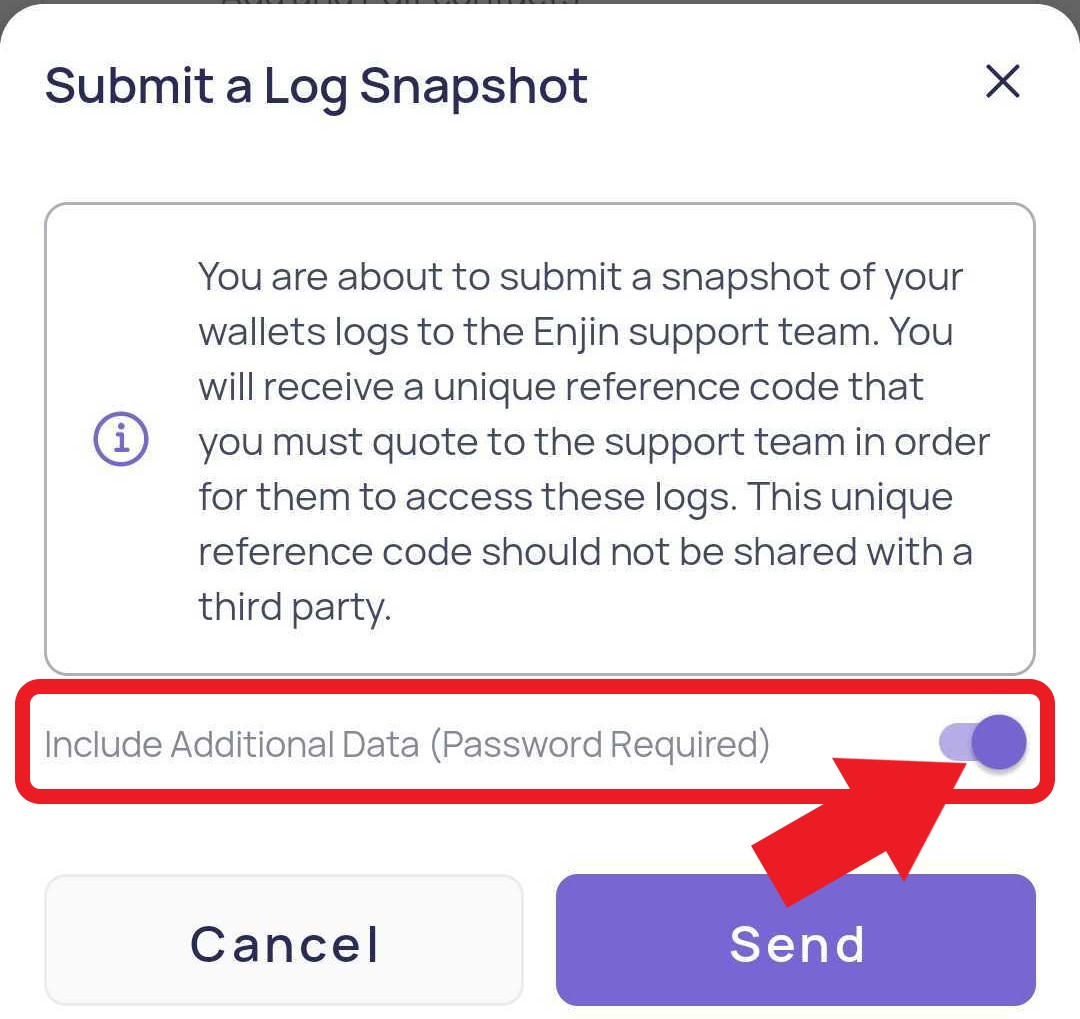 Once submitted, you will be shown with your unique reference code, please provide that to the support agent.