Ethereum Name Service (ENS) is a naming system based on the Ethereum blockchain which enables users to utilize simple, human-readable names instead of long addresses.
Sending coins and assets to ENS domains via the Enjin Wallet is simple if you follow these steps.
Sending Tokens and Assets
Select the token or asset you wish to send from your portfolio, then tap on the up arrow button on the bottom left.

Type or paste the custom ENS domain (for Ethereum-based transactions) or use the scan feature to scan a QR code of the ENS address.

Then tap on the Next button.

Enter the amount to send.

Select a Transfer Fee. You may pick either:
Slow: The Slow option is the most affordable, but it will take longer to mine your transaction. On average, it takes less than 30 minutes to complete.
Standard: The Standard option is selected by default. Your transaction will be priced somewhere between slow and fast. On average, it takes less than 5 minutes to complete.
Fast: The Fast option ensures that your transaction is completed as soon as possible; however, it is the most expensive option, so use it only if you are willing to invest a larger amount in the transaction fee. On average, it takes less than 2 minutes to complete.
You may want to edit the transaction gas fee in the advanced section. The advanced option should only be used by those with more experience; we do not recommend using it if you are just starting out. More information on the advanced option can be found here.

Tap on the Verify button to continue and verify your send before proceeding further.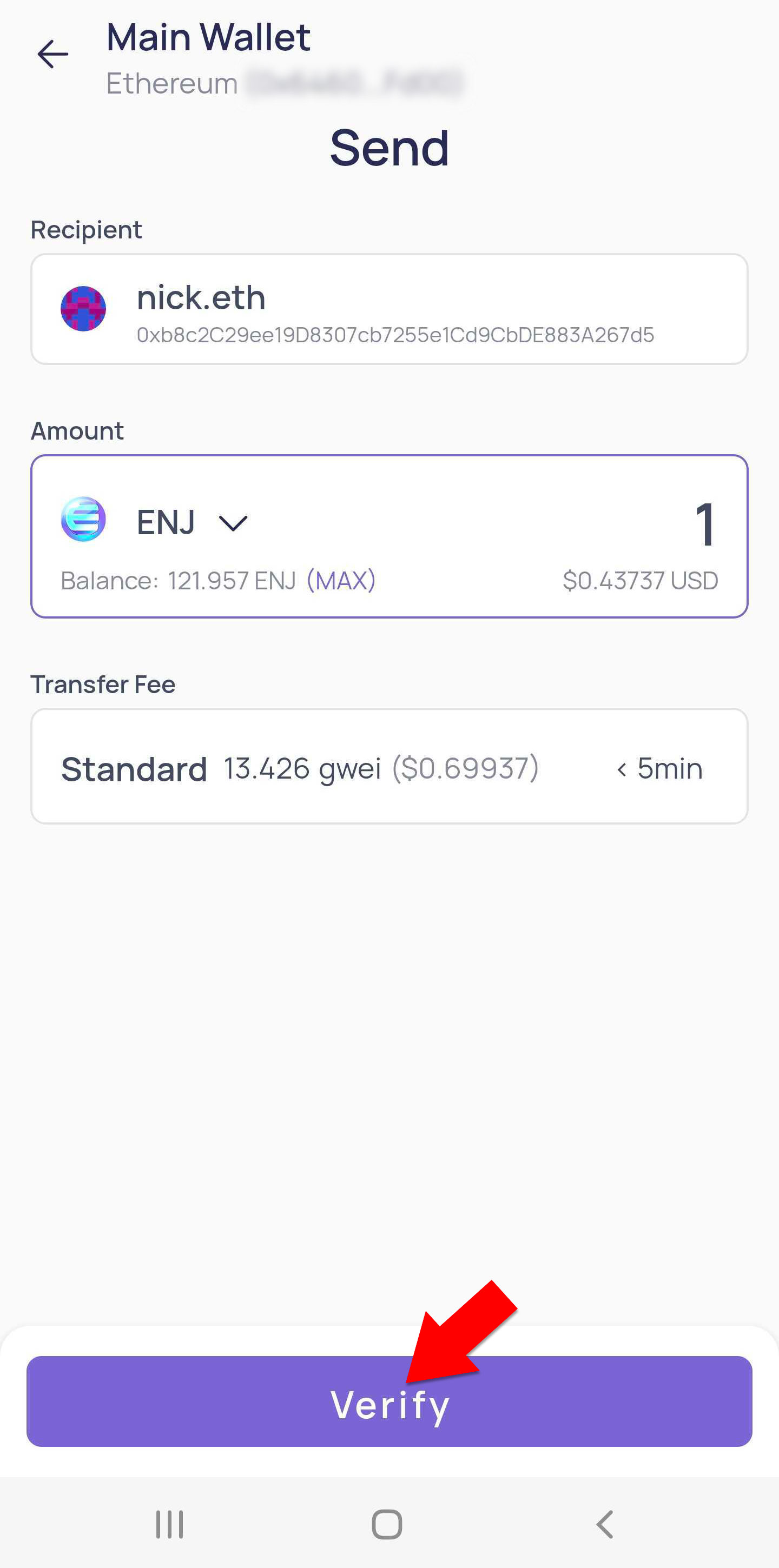 Enter your password or use your fingerprint to complete your transaction.